7 islands in 5 days! Have you always dreamt about visiting all the islands but you have few days to do it?
Tailored for you! Book before the 30th of June for only €700,00
The Aeolian islands preserve all that mitologic magic and fascination starting from their name and so on; they are the islands of the God of Wind, Eolo, who was in charge of controlling the winds blowing.  Eolo kept the winds within the coves of the island of Lipari. Homer's Odyssey tells about the mitology of the Aeolian Islands, lands that hosted Ulysses back from the Troian war. Eolo touched by his story honored him with a jar containing all the winds against navigation. The legend keeps on telling about Ulysses mates who believed that the jar contained treasures and opened it releasing all the winds which genereted a huge storm during which only Ulysses survived.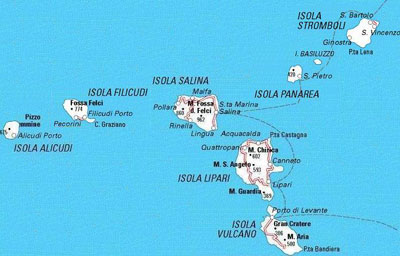 THE PRICE INCLUDES:
Liberty Lines hydrofoil tickets from Milazzo to Lipari and back
Accomodation in 4* hotel for 6 days 5 nights (breakfast included)
Daily excursions by boat to Lipari, Vulcano, Salina, Panarea, Stromboli, Filicudi and Alicudi
Aeolian islands landing fee
*It is possible to adapt the itinerary according to your needs (supplements and/or reductions may come up)*