A Tindari tour: between sea and legends.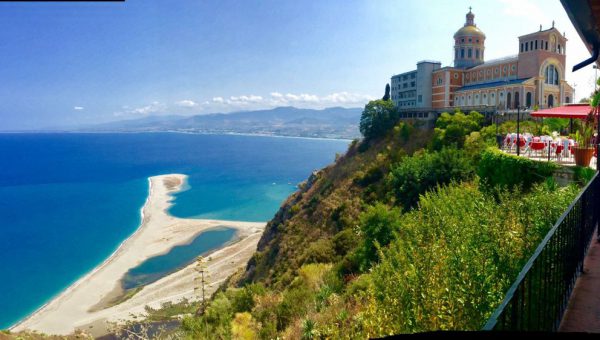 A holiday between legends, sea and culture: Tindari holiday is a must during a trip to Sicily.
Located on the promontory of the Nebrodi mountains, the city stands over the sea and has an incredible view.
During a Tindari tour you can't miss Tindari Santuario with its famous Madonna Nera, the Greek Theatre, symbol of the city, the archeological area and the old town with its Basilica, its Roman quarter, the domus e the typical backshop boutiques.
One of the most characteristic areas is surely Tindari beach: the Natural Reserve of the Marinello lakes, a tongue of sand that includes several stretches of water, whose shape changes according to the storms. In Tindari beach you can also find a legendary cave: the legend, in fact, tells about a witch that would attract sailors with her singing to devour them. The signs on the walls were, in fact, left by his nails during shots of anger caused by the escape of some victims from her trap.
In conclusion, we suggest a Tindari holiday to those who love not only culture and nature. Get in touch with us by phone (+390909284509) or through our web site to organize your Tindari tour: Catalano Viaggi is at your service!