Thermal pools Vulcano Island:
a path of wellness and emotions.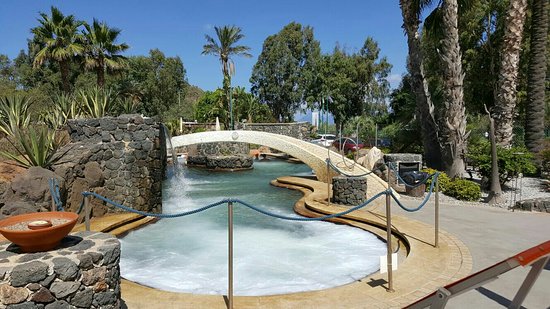 A holiday in Vulcano is not only just a simple holiday, but it can become a real wellness experience thanks to the Geothermal pools Vulcano Island.
The Thermal pools Vulcano Island are found in the Wellness Oasis and they include three pools with water at different temperature. It is a true path with different times and different way of immersions so that each one can reach the mind and body wellness they want.
The first pool is the Ginestra, with water at 25°, ideal to boost venous and lymphatic circulation and to fight cellulite. The second one is the Gelsomino pool, with water at 32°, useful to reduce tension at neck, shoulders and spine. The last one is Zagara pool: its 35° water is able to soften the whole skeletal muscle system.
The water reach in mineral salts, the natural steams and the beauty of the panorama make this Spa in Vulcano Island a must-do in your holiday at the Aeolian Islands.
Catalano Viaggi organizes trips to the Aeolian Island with access to the Thermal pools Vulcano Island. Contact us by phone (00390909284509) or trough our web site to know more about the Geothermal pools Vulcano Island: together we will organize a sensory journey that will lead you to the discover of your own wellness.