Discover the Island of Heather with Alicudi Island excursions
by Catalano Viaggi.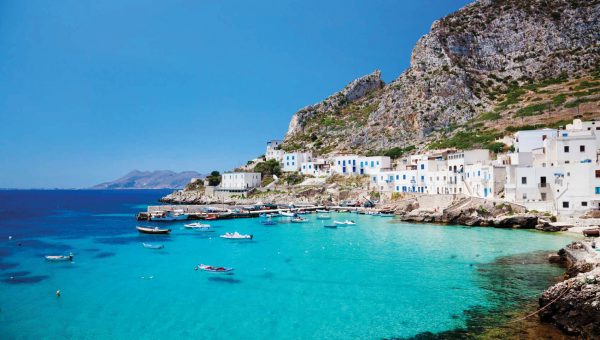 If you love adventures and wild nature, we suggest you to organize your Alicudi holidays now!
The Island of Heather is the most western island of the Aeolian Archipelago and is characterized by rugged and steepy coasts, rocks with fascinating shades of color and a pristine landscape.
Alicudi Island excursions will give you the chance to explore the Mediterranean woods with paths on sleepy mule-tracks of the Natural Park and watch out – during spring and fall – migrating birds such as pelicans and pink flamingos or admiring orchards or olive grooves overlooking the sea. Since there are not proper roads, on the island there are no vehicles: donkeys are used instead to transport different kind of materials.
In Alicudi Porto, the only village, you can visit the old and the new harbour, go food shopping in the two dairies or in the only boutique of the island and visit the Chiesa del Carmine, located in panoramic location. Before leaving for your Alicudi Island excursion, make sure you've packed all you need: there are no chemists, banks or ATMs on the island!
Alicudi beaches are known for their pebbles and rocks and their enchanting crystal clear sea. A part from the small beach close to Alicudi Porto (you can get there walking), you will be able to reach the other coves only by sea. The most famous one is surely Spiaggia Bazzina, a true paradise made of crystal clear water and shallow waters.
Catalano Viaggi organizes Alicudi Island excursions for everyone: get in touch with us by phone (+390909284509) or through our web site to plan your unforgettable Alicudi holidays!